MAXIMIZE YOUR BRAND. TAKE IT SKY HIGH 
Inbound & outbound marketing strategies are two essentials for promoting businesses. Implementing either one of these marketing strategies is purely dependent on the type of business. We at Widesign Interactive conduct empirical research to identify best digital marketing campaigns. Generating leads and converting them to active clients is the most important phase for any business. Besides Web/Mobile Design/Development, Widesign Interactive also provide a wide range of other marketing services that start from Search Engine Optimization (SEO) and extend even to Film/Ad Making.

Responsive webdesign
Our design considerations include: Creating a navigation system that clearly reflects the available content and is easily accessible with a minimum number of click-throughs.

Web Analytics
Basic SEO and Major marketing research are conducted to support our clients in capturing their market area and gaining more profits. Website tracking along with rank report.

Internet Presence
We provide Hosting along with Domain, Server location and server space, Estimated number of visitors, One business email with email space, Bandwidth, CDN enabled.

Basic SMO & SMM
We handle all of your social media needs, including any platform that will help your brand & we manage all social media accounts.

UX Interaction Design
Our services covered in this area are Number of UX page designs, Max number of pages, Main pages (content writing&content review), Logo & brand designs.

Market Research
These are the features, Contact form, Opt-in email subscription, Social sharing, Social like & follow buttons, Register & login, Google maps integration.
Stellar Strategy & It
We provide all the services you need to grow your brand online. A few include Corporate planning, SWOT analysis, STEEPLE analysis, requirements engineering, market analysis, business modeling, testing and tweaking, digital analytics.
Unleashing Creativity
Implementing interaction design that will exceed your expectations.
Make use of our premium web designs that meet your needs at an ultra low price.
Why Widesign Interactive?
Every Brand is unique and so we! With our specialized Internet Presence and Brand Management(IPBM) Services, Widesign Interactive now provides Immense possibilities to create universal brands.

On-Demand IT Services
Your brand represents your identity in the market. Capturing the right market area is all about capturing the right people, their cultures, their traditions and their way of life. Widesign Interactive performs Market-Driven Requirements Engineering on a large-scale to further retrieve each and every design that attracts users in your market area.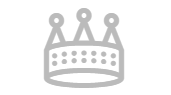 Faster Starter Designs
We understand small-scale markets pretty much the same as large-scale markets. The minute difference is that small-scale markets are rapid, faster businesses. This may range from a street food seller to an online tutor. They simply want to have their business online disregard of some specific design requirement. As such, we analyze the content requirements of small-scale businesses and deploy our pre-built UX Web-Designs much faster.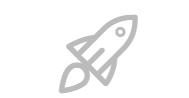 High on Support
Designing a website or an application is not a one-time activity. It is a continuous process that keeps evolving from time to time. Managing such processes needs agile-driven work environment as implemented at Widesign Interactive. Further, Widesign Interactive also handles quick support as and when needed.
Widesign envisions to help you market your brand on the internet and generate leads with new sales funnels.
Reach out to us and get a free consultation to review your business needs.